All orders need to be settled online at Check Out or within 3 days.

If payment is not being made at Check Out, please email to sales@altec.com.hk or

Whatsapp to +852 9165 0675 the bank deposit slip or FPS/PayMe record after making payment stating the order number.

After payment is verified, the order will be processed and delivered around 1-2 working days.

We accept payment by following ways:
1.    Bank Deposit
       Bank Account Name: Altec International Ltd.
       Bank Name: Bank of China  中國銀行
       Bank of China Account No.: HKD # 064 – 787 – 0 – 002501 – 2
       Bank Name: Hong Kong and Shanghai Bank 香港上海匯豐銀行
       HSBC Account No.: 042-356188-838
       Recipient Name: Altec International Ltd.

        a. After you choose "Place Order", our PayCode will be shown.
        b. Use your mobile PayMe app to scan the PayCode.
        c. Enter your PayMe PIN to complete the payment.
        d. Order Confirmation page will display the details.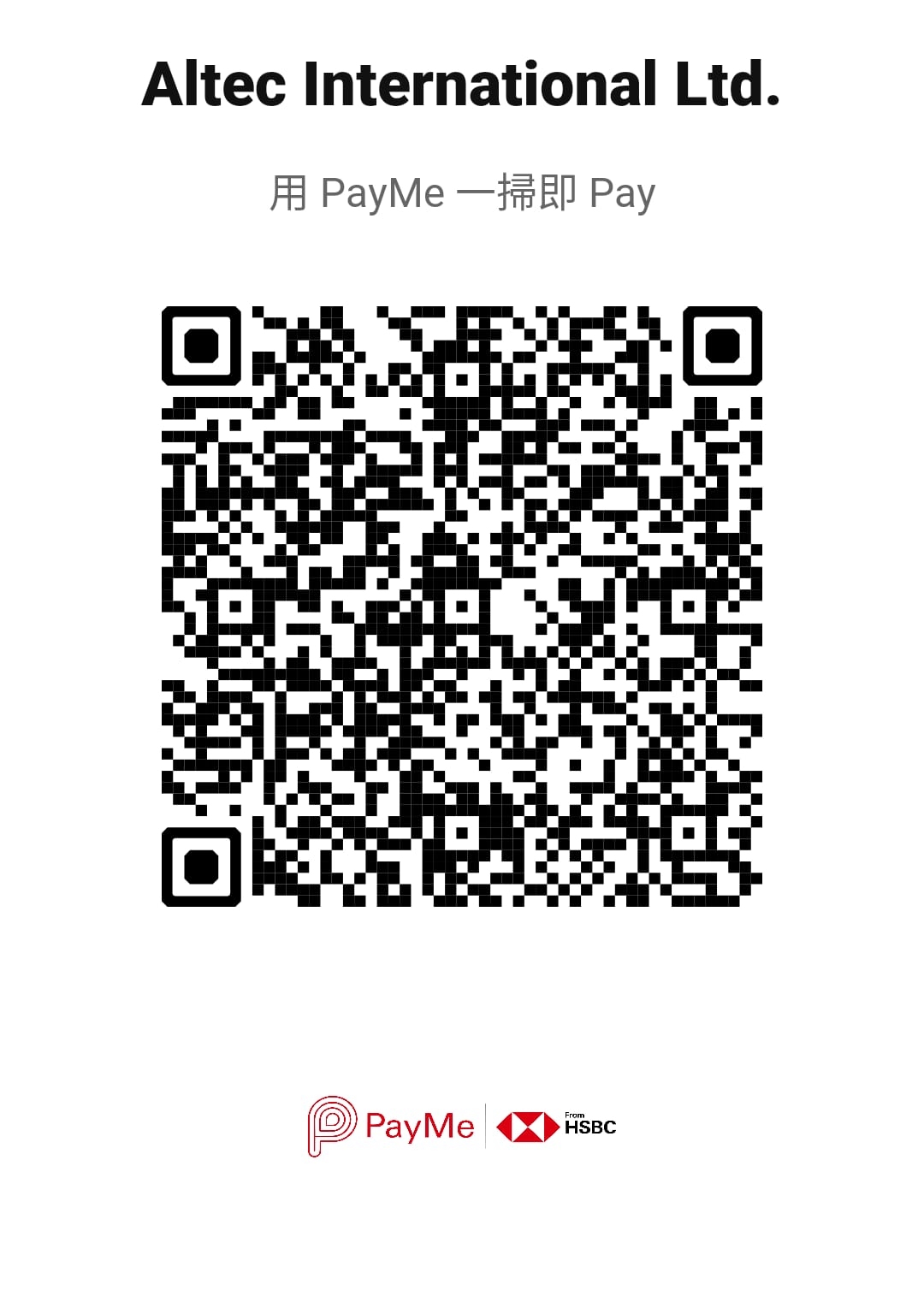 4.    Paypal:
       Our Paypal account is: sales@altec.com.hk
       We can provide a Paypal invoice upon request.
5.    Company Cheque:
       We accept company cheque as payment. The order will only be processed after the payment is cleared, so please allow around 3-4 days for delivery after cheque is received.
6.    Bank Wire Transfer:
       We can provide additional bank information for wire transfer upon request.

       Payment has to arrive in full, buyer need to bear all the remittance and corresponding bank charges.

       The order will only be processed after payment is cleared, please allow 3-4 days for delivery.