Description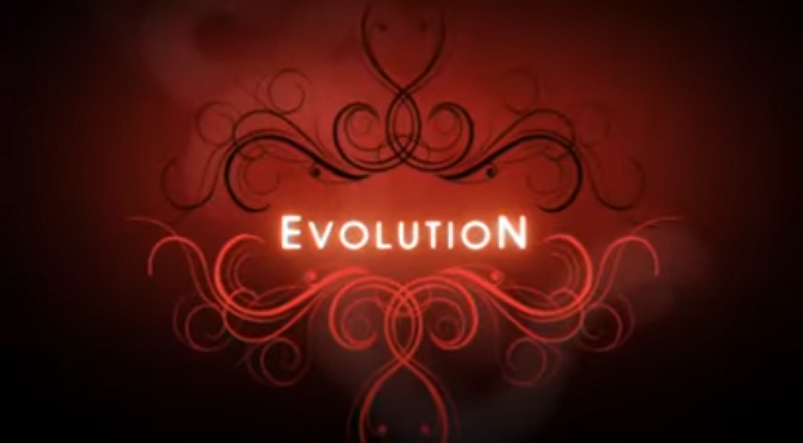 Video Copilot EVOLUTION Overview
The Video Copilot Evolution Decorative Design Elements offers 170 design elements such as flourishes, objects, 
textures, arrows, 
extension, and bonus elements. The elements are pre-keyed, ready to use or broadcast - built-in 
transparency of video files allow you to merge without removing the background, simply by dragging it on the 
Featuring 10 professional design projects (compatible with After Effects 7 - CS4 only), the Evolution Decorative 
Design Elements suite offers designs generated at 720p (1280 x 720) at 60 frames per second. 
With a 
high 
resolution 
about 20% higher than 720p (HD), the elements are high definition.
In addition to an advanced gallery page and 7 video tutorials, the Evolution Decorative Design Elements 
comes with the free Twister Preset, which is an advanced animation preset that enables you to make 
custom 
unique creations and allows animation of all the design elements. Scrupulously crafted and 
animated with wide-ranging detail and quality, the suite ensures that the vines grow 
and the leaves sprout with a trivial bounce.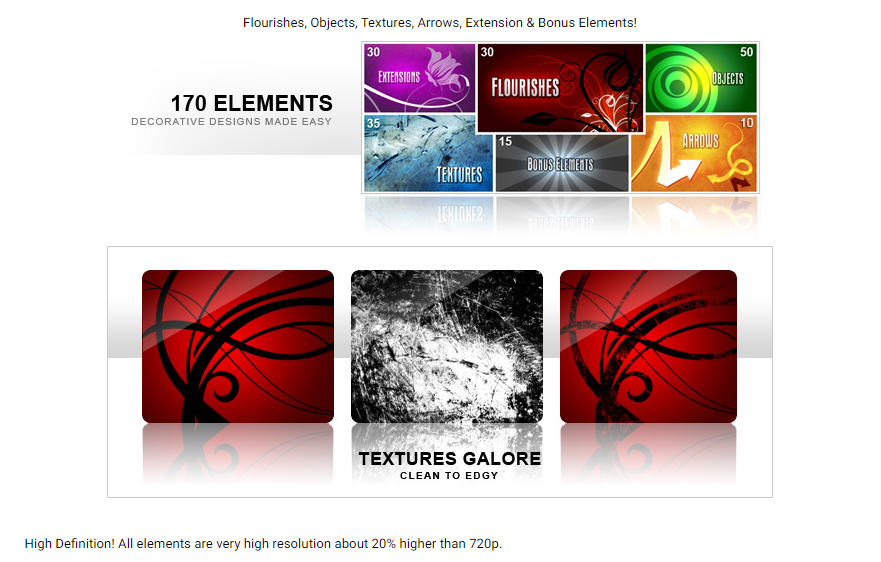 For creative video professionals




170 design elements such as flourishes, objects, textures, arrows, extension, and bonus elements




Pre-keyed; ready to use or broadcast




Built-in transparency of video files - allows you to merge without removing the background, simply by dragging it on the top of the video




10 professional design projects (compatible with After Effects 7 - CS4 only)




Offers designs generated at 720p (1280 x 720) at 60 frames per second




Allows you to convert the designs to NTSC or PAL by changing the frame rate




High definition - elements are about 20% higher than 720p (HD)




Advanced gallery page and 7 video tutorials




Free Twister Preset - advanced animation preset that enables you to make custom unique creations, and allows animation of all the design elements




Presets - compatible with English, French, German, Italian, and Spanish versions of After Effects




Scrupulously crafted and animated with wide-ranging detail and quality - ensures that the vines grow and the leaves sprout with a trivial bounce