Description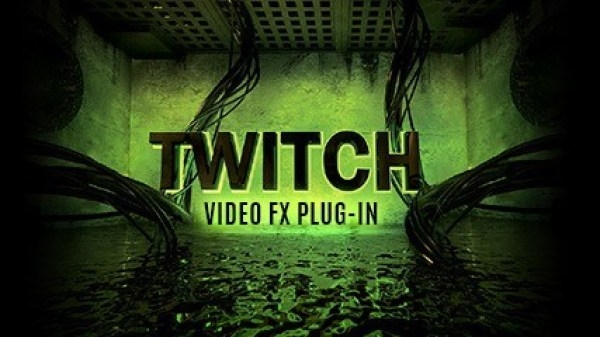 Video Copilot Twitch Overview
The Video Copilot Twitch Create Chaos is an After Effects plug-in that allows you to match random 
operators to make 
stylistic video effects for motion graphics and visual effects. You can use 
Twitches with multiple operators to 
generate unique custom effects. 
The Twitches can be adjusted to make them fast or slow.
The Twitch Create Chaos comes with 6 built-in operators such as blur, color, light, scale, slide, and time. 
The operators feature an 
on/off switch, and enable you to easily toggle on or off individual effects. 
Multiple operators can be quickly reframed with 1 parameter as the functions are controlled by a master 
amount and speed slider. In addition to advanced individual controls over amount and speed, the 
operators 
also offer an option to use a unique random seed value.
Featuring a Twitch Only function, the Twitch Create Chaos is an ideal tool for blending 2 separate shots 
with twitch, 
and only renders the frames that comprise twitching and keeps the rest transparent. The 
plug-in also comes 
with Freeze Twitch that allows you to hold the twitch values over a full piece of footage, 
using After Effects. The twitch values remain editable, and settings can be modified.
In addition to 10 twitch sound effects and 25 effects presets, the Twitch Create Chaos comes with 7 video 
tutorials 
(75 minutes) that offer training on advanced features such as distortion FX, film shifting, and 
twitching 
to the beat of music. The plug-in is suitable to be used with motion graphics, 
music videos, film flashbacks, transitions, and frightening effects.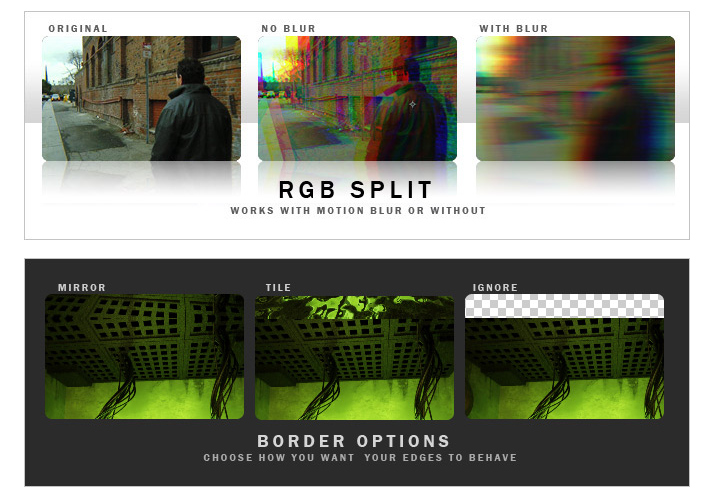 After Effects plug-in

Allows you to match random operators to make stylistic video effects for motion graphics and visual effects

Twitches - random values at random points in time can be adjusted to make them fast or slow

You can use Twitches with multiple operators to generate unique custom effects
Blur Operator - contains advanced features such as a threshold slider, transfer modes, and aspect control

Color Operator - allows you to colorize twitches and randomize color

Light Operator - similar to an exposure function; allows you to select from adding brightness or darkness to Twitches or even both

Scale Operator – built-in motion blur and random anchor

Slide Operator - offers many controls over slide, motion blur, tendency, and the advanced RGB split

Time Operator – allows you to randomly offset footage forward or backwards
Operators feature an on/off switch - enables you to easily toggle on or off individual effects

Multiple operators can be quickly reframed with 1 parameter as functions are controlled by a master amount and speed slider

Operators offer advanced individual controls over amount and speed, and an option to use a unique random seed value

Twitch Only function - ideal tool for blending 2 separate shots with twitch, and only renders the frames that comprise twitching and keeps the rest transparent

Freeze Twitch - allows you to hold the twitch values over a full piece of footage, using After Effects. Twitch values remain editable, and settings can be modified

10 twitch sound effects and 25 effects presets

Offers 7 video tutorials (75 minutes) - training on advanced features such as distortion FX, film shifting, and twitching to the beat of music

Suitable for use with motion graphics, music videos, film flashbacks, transitions, and frightening effects